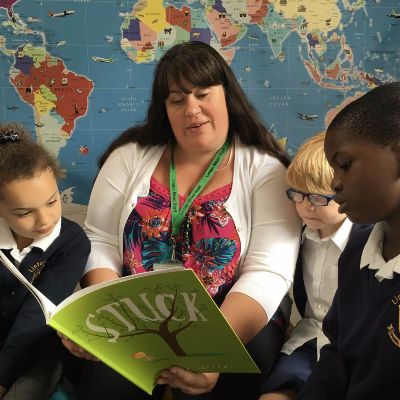 Welcome to Linton Mead Primary School
'You are determined that pupils will understand the potential of education to transform their chances in life'. Ofsted, 2016.
At Linton Mead, we are passionate about our children being resilient, creative thinking and active members of society. We are determined that all our children strive for their personal best academically, socially, emotionally and spiritually. As an innovative school, we are committed to research and development, always striving to facilitate exceptional teaching and learning in line with up to date research on how children learn best. Our children are polite, humorous and determined. Our teachers are creative, care about the success of every child and are always ready for a challenge. Our relationship with our community is of utmost importance to us and our Governing Body supports us in our educational vision for the children in our school. Visitors to our school are always struck by the warm welcome and exciting atmosphere in the school rooted in a love of learning. We hope you enjoy exploring our website. Please do not hesitate to get in touch with us if you have any questions or suggestions.
Miss Sarah Critchell Head Teacher