Design & Technology
DT Vision Statement
"Imagination is more important than knowledge. For knowledge is limited, whereas imagination embraces the entire world, stimulating progress, giving birth to evolution." – Albert Einstein
'Design and Technology is an inspiring, rigorous and practical subject. Using creativity and imagination, pupils design and make products that solve real and relevant problems within a variety of contexts, considering their own and others' needs, wants and values.'(National Curriculum, 2013)
At Linton Mead our aim is to ensure that children experience a wide and varied D&T curriculum, where they have opportunities to use their imagination and creativity to solve real and relevant problems.
Through the process of designing, making and evaluating, pupils are encouraged 'become autonomous and creative problem solvers, as individuals and members of a team.'
DT Coverage at Linton Mead
You can access the Primary National Curriculum for DT by clicking this link.
Please click the link below to access the Design and Technology Curriculum Overview where you can find out more about what your child will learn in Design and Technology.
Design Technology Curriculum Overview.
Each class will undertake at least three Design and Technology units per year, one of these being a Food project and the others are from:
Textiles

Structures

Mechanisms
What has been happening so far in class this year?
Year 1
Children made moving pictures using sliders and levers for their favourite page from the book "Good Little Wolf".
Year 2
Using wheels and axles, the children created vehicles to transport a character.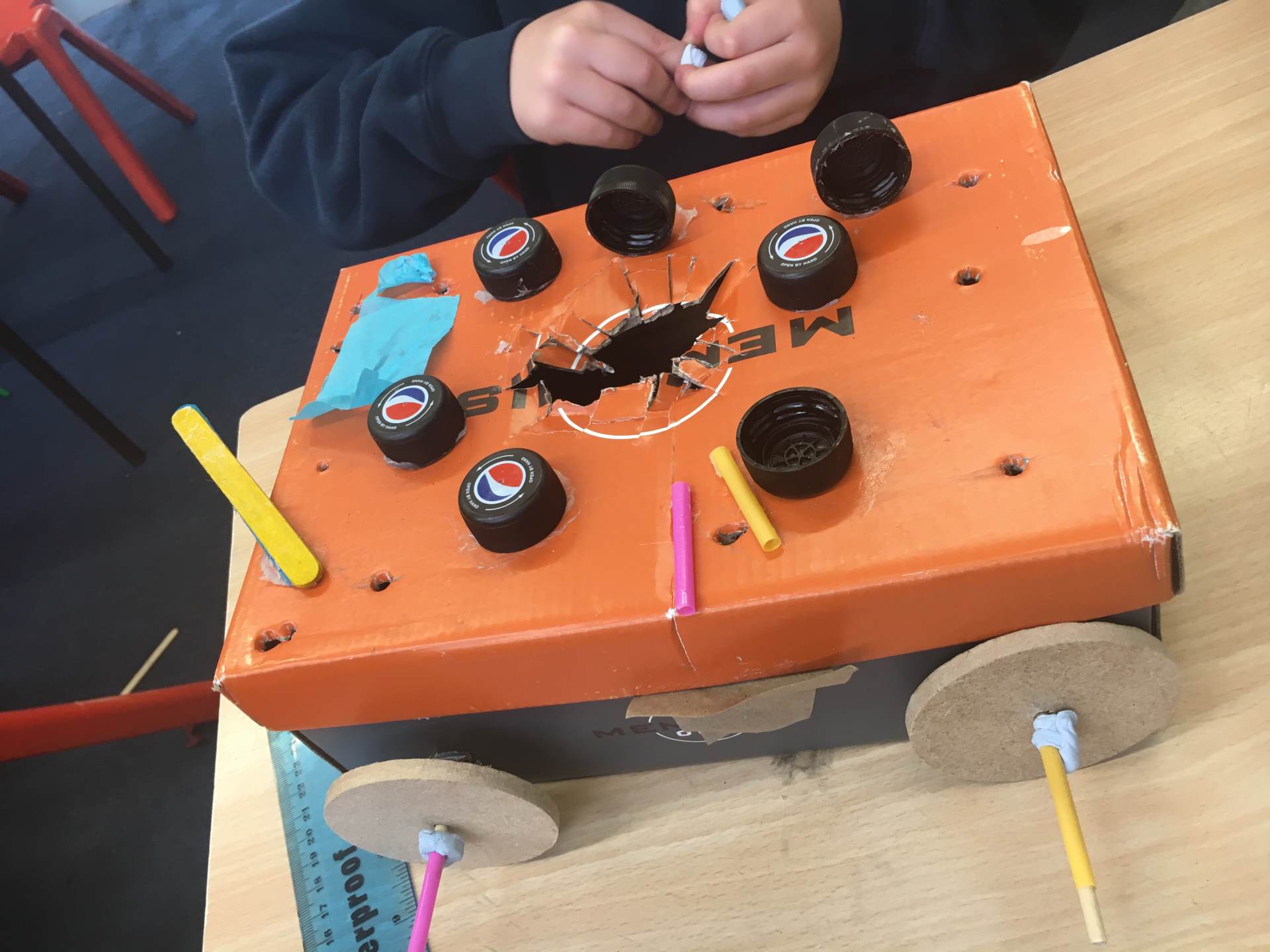 Year 3
In textiles, children created sample cushions using felt.
Suggested websites
Here are some suggested websites to support your child to continue to enjoy DT at home.
| | |
| --- | --- |
| Here you can explore a variety of activities and challenges that can be used to support children's design and technology education. | Use BBC Bitesize to help with your homework, revision and learning. Find free videos, step-by-step guides, activities and quizzes by level and subject. |
| Quality teaching resources, interactive resources, homework, exam and revision help. Useful for teachers, pupils and parents. | |
| Resources for teaching young people about where food comes from, cooking and healthy eating. | Worksheets, activities and learning games for EYFS, KS1 and KS2. |