Year 6
Since returning to school life in September we have adapted the 'new normal' and has been focusing on our journey as learners.
During the first part of our Autumn Term we were studying an incredibly powerful text, titled 'Rose Banche' The story was written by Roberto Innocenti, who himself experience the emotional upheaval of war during World War 2. This beautiful picture book explores the horrors of the holocaust, but unlike so many texts it tells the story through the eyes of a young girl. During our journey we produced a range of writing which showcased our ability to write for purpose and an audience. We began by exploring emotive language and how words can impact on a reader. This then led onto writing diary entries, writing in the first person as Rose, and then onto setting descriptions- all the while focusing on emotive language and description to move the reader.
We also became keen Historians by exploring and considering the theme of gender roles during WW1. We focused on how both men and woman played vital roles in the war effort (with a particular focus on the Royal Arsenal in Woolwich) and how this moment in history started to turn the tide towards gender equality within Britain. In RE, we focused on listening to one other and learning about different faiths. We were required to think deeply and show empathy and reason when tackling difficult concepts.
Over the next few weeks we will be focusing on the war against Climate Change and how single-use plastics are damaging our environment. We will be looking at the global issue of plastic pollution, the locations around the world being most affected and will also be looking at the 'Blue Planet' documentary and writing our own documentaries as David Attenborough, we hope our work inspires change.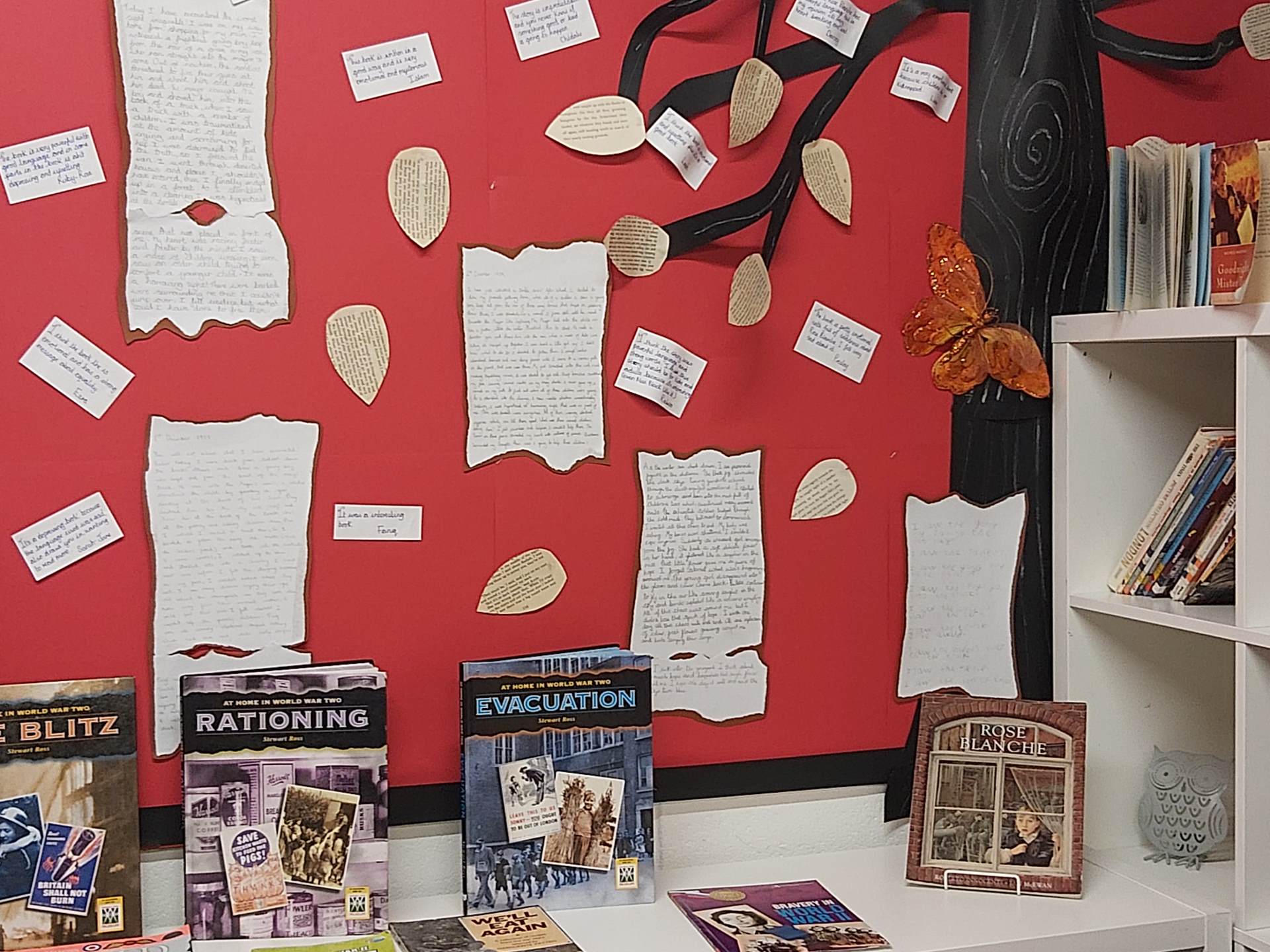 Below, you see what we will be learning this half-term, as well as some activities you can be doing at home.
Click the links below to see the newsletters from previous half terms: